Albemarle County endorses mission from draft economic development strategic plan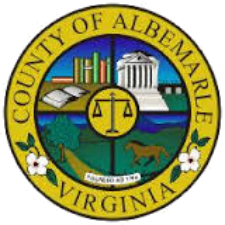 The Albemarle County Board of Supervisors, Planning Commission, and Economic Development Authority endorsed the mission and guiding principles of the Draft Economic Development Strategic Plan during a joint meeting of the three bodies, collectively acknowledging and taking a unified step towards the County's long-term commitment to economic vitality.
Albemarle County's focus on economic development has developed significant momentum in recent years, recognizing that economic growth and vitality are critical to sustain and enhance the human, economic, cultural, and natural characteristics of our community. The County's approach has been deliberate, thoughtful, and strategic, and it works within the framework of the community's vision as established in the Comprehensive Plan and other established policy items.
The Economic Development Strategic Plan is intended to establish a sustainable pathway for the long-term health of our local economy.
"This mutual endorsement by these three leadership bodies signifies our united commitment to advance the County's economic development efforts," said Board of Supervisors Chair Diantha McKeel. "I appreciate the leadership of EDA Chair Rod Gentry and Planning Commission Chair Tim Keller and the enthusiastic support of their respective bodies in taking this positive action."
This action follows the Board of Supervisor's unanimous endorsement of both the Draft Economic Development Strategic Plan and Economic Development Director hiring process at their July 12, 2017 meeting. The priority elements of the Economic Development Strategic Plan provide an important framework for the hiring of a new Economic Development Director.
View a summary of the Mission and Guiding Principles from the Draft Economic Development Strategic Plan here.
Comments