Albemarle County announces new assistant county executive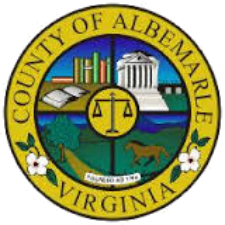 Albemarle County today announced a realignment of our organizational structure. Effective May 1, 2018, Trevor Henry will assume the role of Assistant County Executive, which was left vacant when Lee Catlin retired on November 1, 2017. In this role, Mr. Henry will be directing, planning and organizing activities related to leading project and change management across the organization. Specifically, his management portfolio will include Facilities and Environmental Services, Parks and Recreation, and Information Technology. Additionally, Mr. Henry will oversee the Project Management Office, which will be expanded from an existing focus on implementation and execution of the Board of Supervisors' FY 17 – 19 Strategic Plan to include operations and technology.
These changes were designed to further develop our efforts towards organizational project management and oversight while strengthening and improving service levels to our community. With this realignment we continue to transform our local government, concentrating on creating efficient processes to better position us to address future organizational needs and continue our evolution into a more agile organization that is well positioned to respond to the challenges and opportunities of the future.
"In our ongoing efforts to be a high-performing organization, we continue to scrutinize and adjust work processes with the citizen experience in mind," said County Executive Jeff Richardson. "I am excited about the unique skillset that Trevor Henry brings to this role, and look forward to working with him as we prepare for future community challenges and opportunities."
Mr. Henry has been with Albemarle since 2009, most recently serving as the Director of the Office of Facilities and Environmental Services. During his tenure with the County, Mr. Henry led many organizational change efforts to improve services and efficiency including Access Albemarle and the consolidation of two departments into the current Department of Facilities and Environmental Services. He is a former qualified nuclear engineer, US Naval Submarine Officer, and a leader with expertise in the leadership and management of operations, processes, and personnel. He brings to his new role vast experience in overseeing complex projects including capital project planning and execution as well as organization culture setting. Mr. Henry holds a Bachelor of Science Degree in Physics from Susquehanna University and is a graduate of the Weldon Cooper Center's Leading, Educating, and Developing (LEAD) program. An Interim Director of Facilities and Environmental Services will be appointed while recruiting for Mr. Henry's replacement is underway.
"The emphasis on the project management discipline comes at a critical time in our organization. The challenges facing local government are more complex today than ever before," said Trevor Henry. "I'm grateful and excited for the opportunity to use my skills and experience to help optimize Albemarle's internal operations to transform both internal and external customer experiences."
"Aligning our people with our biggest needs and opportunities is critical to the future success of our organization," added Richardson. "Our community continues to be an amazing place to live and work and our ability to provide County services in a cost-efficient and more streamlined way allows us to address growing needs across the board."
Comments