Albemarle County announces creation of Office of Equity & Inclusion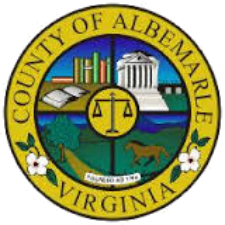 Albemarle County recognizes sustainable communities take a comprehensive approach to improve livability and the well-being of the entire community. Albemarle has intentionally worked over the course of the past several months to evaluate its role and undertaken several projects to expand the historical narrative and create supportive opportunities. The time is right to elevate and formalize this work through the establishment of the Office of Equity & Inclusion.
Siri Russell has been named Director and will continue to lead the county's efforts.
"I cannot overstate what a privilege it is to continue to serve our community in this new role," shared Russell. "I look forward to the work ahead."
The Office of Equity & Inclusion (OEI) will further the County's commitment to the provision of quality services to our entire community. OEI will focus externally to strengthen community partnerships and internally on institutional equity. In addition, OEI will work to honor the collective and individual voices that have made, and continue to make, Albemarle a vibrant community.
Near-term projects include the Community Remembrance Project, commemoration of historic resources, and urban revitalization programs. The director reports to the County Executive.
"The Office of Equity & Inclusion will be characterized by an emphasis on measurable objectives, data-driven decision-making, and intentional outreach," said Richardson. "This will enable us to ensure we are consistently providing the highest possible level of public service and enhancing the well-being and quality of life of all residents in our community."
Russell has been with Albemarle County since 2014, most recently serving as the Manager of Policy Development and Special Programs. Siri has served on the boards of local non-profits, Charlottesville Pride Community Network and the Junior League of Charlottesville. She holds an undergraduate degree in Sociology and a master's degree in Community and Economic Development.
Comments