ACLU of Virginia welcomes attorney general opinion overturning women's health center rules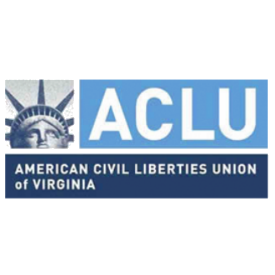 The American Civil Liberties Union (ACLU) of Virginia today welcomed the formal opinion issued by Attorney General Mark Herring that overrules flawed legal advice given by the prior administration to the Board of Health during the 2012 regulatory process for women's health centers that provide abortion.
The formal opinion, grounded in sound legal reasoning and accepted administrative law principles, is consistent with legal arguments made by the ACLU of Virginia in a letter to the Board of Health in 2012.  The ACLU of Virginia said then that "the statute that directed the Board to create new regulations for women's health centers, Senate Bill 924, did not direct the Board to promulgate any specific regulations and did not direct the Board to impose requirements meant only for new construction to existing health centers. Rather, in passing SB 924, the General Assembly rightly committed regulation to the Board's discretion and expertise."
The formal opinion issued today supersedes prior advice given to the Board of Health and makes clear that Virginia law does not direct the Board to impose on existing facilities requirements meant only for new construction. Instead, the opinion makes clear that the law requires the Board to exempt existing women's health facilities from such requirements, as it has consistently done for every other type of health care facility subject to new construction standards.
"There was no credible legal basis for the former Attorney General's assertion that the Board does not have the authority to issue a regulation that excepts existing women's health care facilities from meeting construction and building codes adopted after they were built," said Kathy Greenier, Director of the ACLU of Virginia's Reproductive Freedom Project.
"We welcome the correction of that deeply flawed legal analysis that resulted in the imposition of medically unnecessary and financially burdensome requirements that would drive abortion providers out of business," Greenier added. "We urge the Commissioner and the Board of Health to follow the opinion, use science and sound legal analysis to guide future regulatory decisions, and treat women's health centers the same as other  existing health care facilities have consistently been treated when applying new rules and construction standards," Greenier concluded.
Comments