ACLU of Virginia denounces Fourth Circuit Court decision on solitary confinement case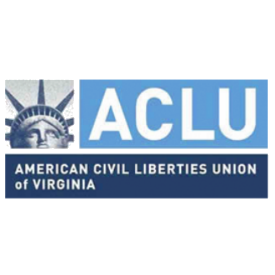 The American Civil Liberties Union (ACLU) of Virginia today condemned the U.S. Fourth Circuit Court of Appeals' decision holding that automatic solitary confinement of death row inmates does not violate the Constitution.  Attorneys for the ACLU and the ACLU of Virginia filed a friend-of-the-court brief on behalf of nine correctional experts supporting Alfred Prieto, who is currently on death row, arguing that automatic solitary confinement of death row inmates is unconstitutional.
"Today's decision is a major setback in the work to reduce the dehumanizing practice of prolonged solitary confinement," said ACLU of Virginia Executive Director Claire Guthrie Gastañaga.  "Overwhelming evidence has found that such extreme isolation causes severe psychological damage to many prisoners and imposes significant safety concerns on correctional officers, prisoners, and the public," she concluded.
Currently, all Virginia offenders who are sentenced to death are assigned to solitary confinement for the remainder of their lives or until their sentence is overturned. Prisoners on Virginia's death row remain in small cells for 23 hours a day with little to no human interaction.  These prisoners are not entitled to a hearing to review their housing status.  Typically, inmates serve at least six years in solitary while they pursue their appeals.  All other inmates in Virginia are subject to an individualized classification system.
"The effect that prolonged solitary confinement has is terrible in any case, but it is particularly offensive to subject people to this without even considering whether the person could be safely housed in a less damaging environment," concluded ACLU of Virginia Legal Director Rebecca Glenberg.
Comments