AAA: Gas prices to continue to fall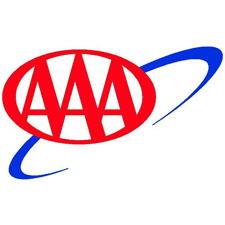 Gas prices fell for 31 consecutive days, ending the slide this Friday, staying unchanged and not going up.
Gas prices typically decline during this time of year due to lower driving demand after the busy summer driving season and the changeover to cheaper to produce winter-blend gasoline. Today's price is $2.29 per gallon, saving drivers five cents per gallon compared to one week ago, 36 cents versus one month ago, and an average of $1.06 per gallon compared to a year ago.
The average gas price in Virginia is $2.03 a gallon today, also down five cents from last week and $1.09 a gallon down from a year ago.
"U.S. drivers continue to benefit from an oversupplied market and could experience even lower prices at the pump if the price of crude oil remains relatively low and refineries can conduct planned seasonal maintenance without issue," said Martha Meade, Manager of Public and Government Affairs for AAA Mid-Atlantic.  "In addition, the seasonal switchover to winter-blend gasoline can only add to the savings."
WTI closed out Friday's formal trading session on the NYMEX at $44.98 per barrel, 20 cents higher than last Friday's close of $44.78. The International Energy Agency (IEA) is predicting that production from non-OPEC countries will fall by its largest increment in 24 years, and the organization attributes this decrease to the success of OPEC's strategy to protect its market share by sustaining production despite the relatively low price of crude oil.
The domestic oil market remains oversupplied, and according to the most recent report from the U.S. Energy Information Administration, oil inventories continue to build despite domestic production declines. The price of West Texas Intermediate crude oil, the traditional U.S. benchmark, is expected to remain relatively low as seasonal refinery maintenance gets underway and demand for gasoline decreases as we enter the fall.
CURRENT AND PAST GAS PRICE AVERAGES
Regular Unleaded Gasoline (*indicates record high)
Today
9/20/15

Week Ago
9/13/15

Year Ago
9/20/14

National

$2.29

$2.34

$3.35

Virginia

$2.03

$2.08

$3.12

Charlottesville

$1.96

$2.01

$3.10

Norfolk Area

$1.99

$2.06

$3.15

Richmond

$1.98

$2.02

$3.15

Roanoke

$1.98

$2.01

$3.07

Crude Oil

$44.98
per barrel
(Friday 9/18/15 close)

$44.78
per barrel
(Friday 9/11/15 close)

$89.75
per barrel
(9/19/14)
Comments