AAA: Drivers to pay lowest Labor Day gas prices since 2004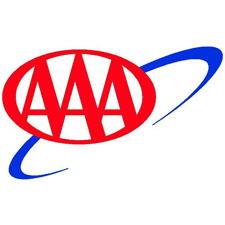 Gas prices continue to drop, and most drivers should pay the lowest gas prices for Labor Day weekend since 2004.
The national average price for regular unleaded gasoline has fallen for 18 consecutive days for a total of 25 cents (through Friday) per gallon.  Friday's average price of $2.42 per gallon marks a savings of nine cents per gallon compared to one week ago and 22 cents per gallon versus one month ago.
Drivers nationwide continue to benefit from relatively low crude oil prices, with pump prices nearly $1 per gallon less than a year ago.  Average U.S. gas prices are dropping at the fastest rates since December.
Significant savings continue to be seen in yearly price comparisons due to the relatively low cost of crude oil, which set new multi-year lows last week.  Market fundamentals remain bearish, even as oil prices staged a rally late last week that pushed prices a bit higher.  China's economic health and the potential for Iranian oil to return to markets remain front of mind, and are expected to keep downward pressure on global oil prices.  At the close of Thursday's formal trading on the NYMEX, WTI crude oil settled at $45.56 per barrel, up nearly three percent on the week.
The Energy Information Administration (EIA) noted in its weekly report a surge in crude oil stocks, up 4.7 million barrels to 455.4 million barrels.  Gasoline stocks were relatively flat last week at 214.2 million barrels.  Next week should see the most current gasoline demand figure, 9.438-million-barrels-per-day (bpd), matched or exceeded, but the post-Labor Day drop will be the critical determining factor across the country. The U.S. is riding a 12-week streak of more than 9 million bpd of gasoline demand. That streak will almost certainly end before September is over as most traders believe post-holiday demand will drop 400,000 bpd or more.
CURRENT AND PAST GAS PRICE AVERAGES
Regular Unleaded Gasoline (*indicates record high)
Today
9/4/15

Week Ago
8/28/15

Year Ago
9/4/14

National

$2.42

$2.51

$3.43

Virginia

$2.16

$2.24

$3.18

Charlottesville

$2.09

$2.14

$3.14

Norfolk Area

$2.15

$2.23

$3.22

Richmond

$2.13

$2.20

$3.12

Roanoke

$2.06

$2.16

$3.09

Crude Oil

$46.56
per barrel
(Thursday 9/3/15 close)

$45.22
per barrel
(Friday 8/28/15 close)

$95.54
per barrel
(9/3/14)
"As Americans (unofficially) say goodbye to summer this Labor Day weekend and perhaps squeeze in one last summer road trip, they will enjoy the lowest gas prices for the Labor Day holiday weekend in ten years," said Martha M. Meade, Manager of Public and Government Affairs for AAA Mid-Atlantic.  "But the good news does not stop with the end of the summer driving season.  As seasonal demand drops off and if crude oil continues to remain low, many parts of the country could see $2 per gallon gasoline prices before year's end."
Gas prices generally drop after Labor Day, which is considered the end of the summer driving season. People typically drive less in the autumn and winter, which is when gas prices usually reach a low for the year.  Gas prices in many parts of the country could fall below $2 per gallon by Christmas if the cost of crude oil remains low.  There is good reason to believe that cheaper oil costs, a seasonal decline in driving and the switchover to less costly winter-blend gasoline will continue to push down prices through the end of the year.
Comments