4 tips for making a successful international traveling plan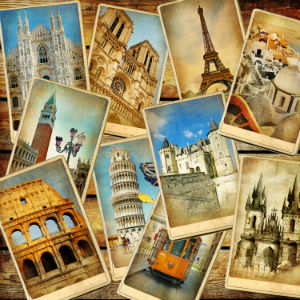 When you are traveling, either nationally or internationally, you will need some tips and tricks so that your experience would go smooth. The tipsbeing shared below will help you on your next trip. These tips will work no matter where you go.
1.  Packing
When you are packing for your trip, do not undo the expanders. A lot of cases in which there is a second zip that makes the suitcase a little bit bigger. Make sure you do not use that space at home for packing. However, you can save it to store the extra things when you are there at your destination.
You must put some identifier in your bag so that you can identify it on the airport after the checking is done. You need not have a customized tag for this. All you need is to put some ribbon or bow tied around the top so that you can easily identify what bag is yours.
Pack the clothes for your trip that you need. Taking extra clothes that you will probably not wear will take away space for some important things.
2.  Money Saving and Budgeting
For international travels, bring only a small amount of local currency with you and use ATM when you get there. However, a little bit of cash is important because there could be some problem with your credit card, etc. So, you must have some amount of money for survival.
The ATM fee in the foreign countries could be a few dollars rather than get your currency exchange with the currency of that country. You can also get a credit card without fee to be used internationally. Most of the credit cards charge a small percentage when you use them in another country,but there are also some specific travel cards that won't cost fee.
So, make proper research and planning for your travels so that you may not get surprised by those extra charges.
3.  Navigation
Google Maps can be used offline. You do not need data or Wi-Fi for its use. You can download the places where you are going beforehand and map out your roads so that even if you are lost, you still have your map that works.
Learn simple words of the local language of that country before you even go there. It will make your navigation much easier. You can also learn about the local transport system of the city that you will visit. This is another ease that you can add to your navigation.
4.  Safety
Safety is important both in the home country as well as abroad. Baton Rouge storage runs a business that helps you in keeping your important stuff safe in their storage when you are traveling somewhere else.
However, when you are leaving for your trip, make sure that you take photos of all your important documents and keep them in a secure folder in your cell phone.
You must also keep yourself aware of the pickpockets and those who can even grab your purse. You can wear it across your body, that makes it almost impossible for someone to snatch it. So, before going, check out the crime index of the city you are going to visit.
These are the basic tips that can help you a lot in your trip.