Sports
Wood Ducks nip FredNats with walk-off homer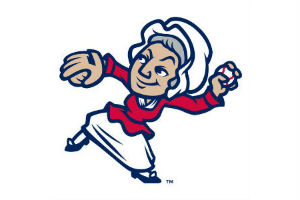 The FredNats were within three outs of taking the six-game series at Grainger Stadium in Kinston, but the Down East Wood Ducks rallied for two runs in the bottom of the ninth on a pinch-hit, walk-off two run home run by Abimelec Ortiz to spoil the Sunday for the FredNats.
Two out of Down East's three wins in the series were walk-offs. Prior to this series, Fredericksburg had not been walked off this season.
Andry Lara pitched well for the second time in the series as the starter for Fredericksburg. The top-10 Nationals prospect went 5 1/3 innings, and did not allow an earned run with six strikeouts. Two unearned runs scored on Lara, and the FredNats had three total errors in the game.
Will Frizzell continued his hot streak at the plate, hitting his second homer as a FredNat and driving in a run in the first inning with an RBI single. Viandel Peña had the other RBI for the FredNats with a sacrifice fly.
A.J. Candelario pitched 1 2/3 scoreless innings of relief out of the FredNat bullpen following up Lara. On offense, the FredNats only managed four hits in the game, two of them by Frizzell.
Fredericksburg maintains a comfortable 6.5 game lead in the Carolina League North Division in the second half. The team returns home to Virginia Credit Union Stadium on Tuesday to begin a six-game series with the Augusta GreenJackets. First pitch on Tuesday is scheduled for 7:05 p.m.