Waynesboro traffic stop yields marijuana, cash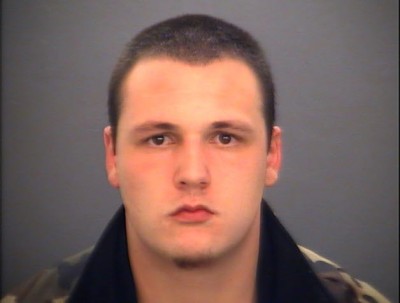 A routine traffic stop by a Waynesboro police officer Monday night netted more than just a simple traffic summons for the driver, a 20-year-old man of unknown residency, when the officer found a baggies of marijuana, drug distribution paraphernalia and a stash of cash in the suspect's vehicle.
Robert Mitchell Martin, Jr., faces three charges stemming from the March 23 incident which included Martin making several false statements to the police.
At approximately 11:10 PM, the officer observed Martin's Honda Civic pass him on East Main Street.  After noticing the vehicle had some equipment violations, the officer turned around and planned to stop the vehicle.  Before he could turn on his emergency equipment on his cruiser, the officer saw the vehicle pull into the driveway of a residence in the 100 block of North Elkin Avenue.     When the officer pulled behind Martin's vehicle and activated his emergency lights, Martin got out of his vehicle and protested to the officer saying he was in his driveway, and therefore could not be pulled over.  The officer ordered Martin to return to his vehicle and requested other officers to respond and assist him.
As he approached Martin's vehicle, he noticed three other occupants in the vehicle and detected the odor of marijuana emanating from it.  When other officers arrived, Martin and his passengers were interviewed about the marijuana odor.  The other passengers, two men and a woman, indicated that there were drugs in the vehicle that belonged to Martin.  They also admitted to smoking marijuana in the vehicle.  During the search of the vehicle, the officers found several items including plastic baggies of marijuana, scales, a smoking device and a pouch containing $816.00.
In addition to the contraband found in his vehicle, Martin told the officers that he didn't have a driver's license in his possession and gave them several false names, social security numbers and birthdates.  Another officer who had dealt with Martin previously was finally able to provide his identity.  A check of his driving record indicated that Martin's driver license was revoked.  Also, the claim that the residence on North Elkin Avenue, where Martin hastily parked his vehicle, was his was also determined to be false.
Officers charged Martin with the following:
Possession of marijuana with the intent to distribute (f)
Providing false information/identity to a law enforcement officer (m)
Driving on revoked driver's license (m)
Martin was being held at Middle River Regional Jail on a $5,000 bond, but has since been released.
Comments