VMI releases 2014-2015 basketball schedule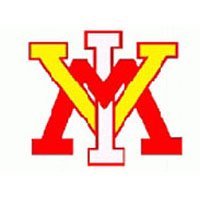 Head Basketball Coach Duggar Baucom has announced the 2014-15 VMI basketball schedule.
The Keydets, moving back to the Southern Conference this year after an 11-year run in the Big South Conference, will open the season in defense of its All-Military Classic title captured last year in Lexington. VMI will begin play Friday, November 14 in West Point, N.Y against The Citadel, its traditional opening opponent in the All-Military Classic. The winner of that game would advance to the championship game the next night against either Army or Air Force.
The Keydets will open the home season at Cameron Hall on Tuesday, November 18 against Johnson University.
VMI will play 18 SoCon league games with six of the first seven coming on the road and seven of the last nine conference tilts at Cameron Hall. The Keydets will travel to Birmingham, Alabama to open conference play against Samford on Thursday, December 4. The Keydets will play host to their first SoCon home game on Monday, January 5 against Mercer.
Other noteworthy games include road games against ACC and state rival Virginia Tech (Dec. 22), Big 10 newcomer Maryland (Nov. 30) and the second meeting in three years against Big 12 member West Virginia in Charleston, W.Va. (Nov. 26), and A-10 member George Washington (Dec. 30). The first meeting against Navy since 2004-05 will take place on December 9 in Annapolis.
The Keydets will also host non-conference opponents UNCW on November 22 and Marist on December 13.
"We are very excited about returning to the Southern Conference and renewing some old rivalries and starting some new ones," said Baucom. "Our out of conference schedule is easily the most demanding we have faced in my ten years at the Institute. We play road games with teams from the ACC, Big Ten, Big 12 and Atlantic 10. We also will play three of the four other Division I military schools in the All-Military Tourney at West Point and a game at Navy. We have two home games, against UNCW and Marist, that are return games from several years ago. This challenging pre-conference schedule will hopefully prepare our very young team for the battles they will face in the SoCon."
VMI posted a 22-13 record in 2013-14 and advanced to the semifinals of the Collegeinsider.com Postseason Tournament after logging wins over Canisius, IPFW, and Ohio before falling to Yale in a nationally televised contest. The postseason tournament appearance was VMI's first in 37 years and the 22 wins tied for the third most in school history.
2014-15 season and single game tickets will go on sale later in the fall and can be accessed at www.vmitickets.com.
Nov. 14 vs. The Citadel (All-Military Classic @ West Point, NY) TBA
Nov. 15 vs. West Point/Air Force (All-Military Classic @West Point, NY) TBA
Nov. 18 Johnson University 7:00 p.m.
Nov. 22 UNCW 7:00 p.m.
Nov. 26 at West Virginia @ Charleston, WVa. (Roots TV) 7:00 p.m.
Dec. 2 Mid-Atlantic Christian 7:00 p.m.
Dec. 4 at Samford TBA
Dec. 6 at Mercer TBA
Dec. 9 at Navy 7:00 p.m.
Dec. 13 Marist 1:00 p.m.
Dec. 30 at George Washington TBA
Jan. 2 at East Tennessee State 7:00 p.m.
Jan. 5 Mercer 7:00 p.m.
Jan. 8 at Wofford TBA
Jan. 10 at Furman 4:00 p.m.
Jan. 14 at UNC Greensboro 7:00 p.m.
Jan. 17 East Tennessee State 1:00 p.m.
Jan. 22 at Chattanooga TBA
Jan. 24 The Citadel 1:00 p.m.
Jan. 29 Western Carolina 7:00 p.m.
Feb. 4 UNC Greensboro 7:00 p.m.
Feb. 7 Wofford 1:00 p.m.
Feb. 12 Furman 7:00 p.m.
Feb. 14 at The Citadel TBA
Feb. 21 at Western Carolina TBA
Feb. 26 Chattanooga 7:00 p.m.
Feb. 28 Samford 1:00 p.m.
Mar 6-9 SoCon Tourney Asheville, NC TBA
Comments