VMI Baseball: Zak Kent on Pitcher of the Year Watch List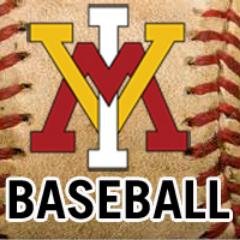 VMI's Zak Kent was recently named to The College Baseball Foundation's initial 2019 Pitcher of the Year Award Watch List.
The award, sponsored by Diamond, will be presented this summer by the CBF. A total of 69 of the top arms in the country highlight the list.
Kent has been spectacular thus far in 2019 in his 10 starts. The junior right-hander has a 3.76 ERA in 69 1/3 innings, allowing just 50 hits and 21 walks with 100 strikeouts with a 5-2 record.
The two-time Southern Conference Pitcher of the Week ranks fourth in the nation and first in the conference in strikeouts. Kent is 18th in NCAA Division with 12.98 strikeouts per nine innings. Opponents are hitting just .193 against him this season.
Kent is one of three SoCon pitchers to make the list.
VMI travels to Virginia Tech Tuesday for a non-conference game at 6 p.m.
Comments