VMI Baseball: Keydets split two with ETSU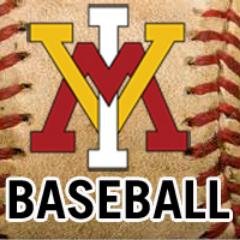 The VMI baseball team split the first two games of a Southern Conference series with visiting East Tennessee State University (ETSU) this weekend, winning the first 7-6 and dropping the second 14-3.
Game 1: VMI 7, ETSU 6
The first game started Friday evening and was suspended in the seventh inning with ETSU ahead 3-1 after an errant foul ball knocked out the lights in the stadium. Play picked up at 1 p.m. Saturday, with Derek Tremblay working out of a jam to keep it a two-run game.
Jake Huggins gave the Keydets a 4-3 lead with a three-run double in the bottom of the seventh, scoring Will Knight, Ryan Smoot and Don Goodes. The Buccaneers' Jake Lyle homered in the top half of the eighth to tie the score, but VMI again scored three to go ahead 7-4. Callen Nuccio drove in two with a double as the Keydets took advantage of two ETSU miscues in the eighth frame. The visitors rallied in the ninth, coming within a run on a two-run home run from Ethan Shelton. Freshman Zach Sanders earned a save after recording the last two outs.
ETSU scored a single run in the first inning and the visitors held the one-run lead until a Huggins solo home run in the bottom of the fourth tied the score. Noah Hill hit a two-run homer for the Bucs in the top of the sixth to push the score to 3-1.
Huggins finished 2-4 with four RBI, and Nuccio was 2-5 with two RBI. Josh Hollifield and Smoot each had two hits, and Smoot also reached base on a walk. Starting pitcher Jacob Menders working six innings, allowing six hits, four walks and two earned runs with six strikeouts. Will Lopez earned the win out of the bullpen.
Shelton and Lyle each had three hits for ETSU.
Game 2: ETSU 14, VMI 3
ETSU jumped out to a 7-0 lead in the second inning of game two Saturday. The Bucs batted around the order in the frame, and Jackson Greer hit a two-run homer to cap the scoring in the inning. The Bucs added two more in the fourth and fifth innings and three in the sixth.
Josh Hollifield and Ryan Hatten both doubled in the Keydets' half of the second to cut the lead to 7-1. Nathan Loyd doubled in the sixth to bring home two.
Ryan Hatten was 2-3 for VMI. Sam Ewald threw 1 1/3 innings of scoreless relief, and left-handers Jon Cline and Michael Geary each worked a scoreless frame.
David Beam was a triple short of the cycle for ETSU (23-7/4-1 SoCon), going 4-5 with three runs and six RBI.
VMI (7-24/3-5 SoCon) and ETSU will play the rubber match of their three-game SoCon series Sunday at noon.
Comments