VMI Baseball: Keydets rally for 15-11 win at WCU in 11 innings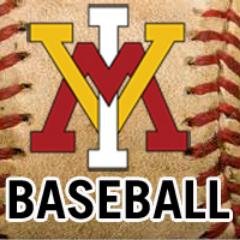 The VMI baseball team trailed for much of the evening but rallied Friday for a 15-11 victory in 11 innings at Western Carolina University in a Southern Conference game.
VMI trailed 11-9 in the top of the ninth. Don Goodes drove home one run with a double and the tying run scored on a groundout to force extra innings
In the 11th frame, Will Knight singled to bring home two runs and Josh Hollifield followed with a double to give VMI a 15-11 lead. Freshman lefty Will Lopez worked the last three innings for the victory, not allowing a run with three strikeouts.
Senior catcher Ryan Smoot had a big day at the plate, going 2-4 with a triple, two runs scored and four RBI. Knight was 3-6 with a walk and three RBI and Hollifield, Goodes and Noah Cook each had two hits.
Callen Nuccio was 1-4 with two walks, three runs scored and two stolen bases. VMI had 14 hits and 12 walks for the game with two HBP.
Luke Robinson was 3-6 with a double, a triple and three RBI for the Catamounts (17-20/6-10 SoCon).
VMI improves to 11-31 overall and 6-10 in conference play.
The same two teams will meet again at 2 p.m. on Saturday.
Comments