Virginia vs. Texas Tech: Boring? I'll try to convince you otherwise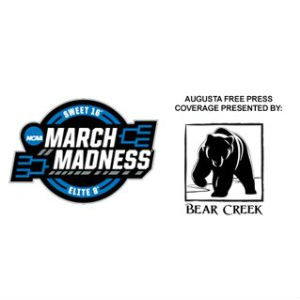 The pundits have declared it, so it's fact. Virginia, Texas Tech, national championship game, it's going to be boring, the beginning of the end of college basketball as we know it.
Too much defense. Not enough … dunks, threes, running up and down the court with hair on fire.
You already know what somebody like me is about to say: but, but, but, it's good basketball!
Because: it is.
Jarrett Culver is the #1 player in the KenPom.com Player of the Year numbers, six spots ahead of that Zion kid, for what that's worth.
(That Zion kid: playing pick-up ball right now, dominating out-of-shape English majors, and somehow, that nonsense gets on ESPN.)
De'Andre Hunter is a projected top-five NBA lottery pick. Ty Jerome, if he decides to forego his senior season, is a likely late-first-round pick.
The problem: they play the right way.
There you go again, preaching.
Yeah, I'm preaching. Tony Bennett and Chris Beard aren't roll-the-ball-out-there-and-let-'em-play coaches.
Their teams, when they're successful, are successful because they play: defense!
Their guys get in front of straight-line drivers. They close out on three-point shooters. They box out and then chase down rebounds.
They get back on defense on missed shots to prevent fast breaks.
They have guys who block shots to teammates so that their team gets possession, though, yes, sending it into the third row is what gets the highlights.
And actually, and I guess you're having to hear this from me, but: now, keep this to yourself, because your friends will think you're weird, but they also play pretty good offense.
They'll run a pick-and-roll, see nothing there, and not try to thread the needle to a guy who isn't open, and instead pass the ball to the wing, and start things over again.
They make the extra pass, giving up a good shot to get a teammate a better shot.
They can play like any of the other teams. They just … play better basketball.
Better basketball?
Yes, I'm having to tell you it's better basketball, so, that means I'm having to convince you, and you're not convinced, and don't want to be.
Fast-break basketball is better basketball. The dunks, the 35-foot threes, the blocked shots into the mezzanine.
You want every game to be the NBA All-Star game, which, fine.
Duke, UNC, Kentucky, Kansas, Michigan State, among others, are good at that kind of game.
They'll all be watching from home Monday night with you as the adults in the room duke it out for the national title.
Duke it out. Ha. Funny, Duke didn't even make it to the Final Four. Troll.
This is why they pay me the big bucks.
Column by Chris Graham

Augusta Free Press coverage of the 2019 postseason is presented by Bear Creek. Serving Waynesboro, Charlottesville, Harrisonburg and surrounding communities, Bear Creek provides a hassle-free process to help homeowners create outdoor living spaces that bring people together. Schedule a consultation at BearCreek.co.
Comments