Sports
Virginia Tech alum among five with ACC ties on WNBA champ Las Vegas Aces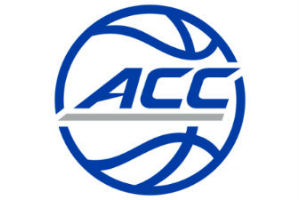 Five former Atlantic Coast Conference student-athletes became WNBA Champions on Sunday, as the Las Vegas Aces defeated the Connecticut Sun, 78-71, to win the best-of-five WNBA Finals, three games to one.
Chelsea Gray (Duke), Dearica Hamby (Wake Forest), Aisha Sheppard (Virginia Tech), Riquna Williams (Miami) and Jackie Young (Notre Dame) led the Aces to the first championship in team history.
Former Duke standout Jasmine Thomas is a member of the Connecticut Sun.
This marks the 13th consecutive season that an ACC alum has been a member of the WNBA Finals Championship Team, dating back to 2010 (Seattle). Seventeen ACC alumnae were part of WNBA Playoff teams, most of any conference.
Gray was named the WNBA Finals MVP after averaging 18.3 points and six assists per game in the Finals. She also shot 58 percent from the field. In earning her second WNBA championship ring (Los Angeles, 2016), Gray scored a team-high 20 points and dished out six assists in the clinching Game 4 on Sunday. She was tremendous throughout the playoffs, averaging 21.7 points and seven assists while shooting 61.1 percent from the field and 54.4 percent from 3-point range.
Williams added a season-high 17 points off the bench in Game 4. Young capped a standout season by recording 13 points, eight assists and five rebounds in the clincher.
Young was named the 2022 WNBA Most Improved Player and was a WNBA All-Star this season. She averaged career highs of 15.9 points, 4.4 rebounds and 1.4 steals this season and improved her three-point shooting from 25 percent last season to 43.1 percent in 2022.