Virginia Nursery & Landscape Association announces new leadership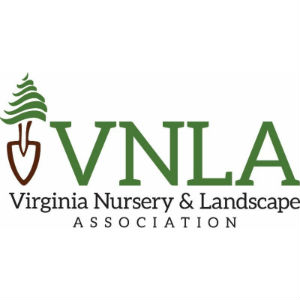 Virginia Nursery & Landscape Association, the state trade association for garden centers, nursery growers, landscape designers, contractors, greenhouses and horticultural suppliers, recently welcomed Shellie Archer of Richmond as the association's new executive director.
"We are delighted to welcome Shellie to the Virginia Nursery & Landscape Association and look forward to her skilled leadership and ability to genuinely connect with our stakeholders," said Aaron Williams, Board of Directors President Virginia Nursery & Landscape Association. "There is no doubt that she will work collaboratively toward VNLA's common goal to be the leading advocate for nursery and landscape professionals throughout the Commonwealth."
Archer's appointment is part of a strategic leadership succession plan put in place following previous Executive Director Jeff Miller's retirement announcement following 30 years of service to the Association. Miller will remain with VNLA in an advisory role through June 2018 to assist with the shift in leadership and ensure a seamless transition. To further represent and support our members, the VNLA's office is now centrally located in Richmond, VA.
"We cannot begin to thank Jeff enough for his unique dedication and passion throughout the last three decades to enhance, promote and advocate for Virginia's nursery and landscape professionals," Williams said. "I am extremely appreciative of his work to establish VNLA as an influential thought leader in our areas of expertise. To recognize Jeff, the VNLA will match contributions to its Horticulture Research Foundation up to $10,000. This is a time to celebrate Jeff and the VNLA's 40 years of Virginia Certified Horticulturalist professionalism."
Archer has more than 15 years of experience in client engagement, community relations, strategic planning, communications and nonprofit development. She began her career at Philip Morris USA and continued to progress professionally with its parent company, Altria Group, Inc. Following those experiences, Archer ran her own consulting firm, where she supported Hope for the Warriors® and worked in the health care industry.
A graduate of Mary Baldwin University, she holds a Bachelor of Arts in Marketing Communications, with Distinction and currently serves as membership chair for her son's Boy Scout Troop. Archer's prior community involvement includes USO, elementary school PTA leadership, Make-A-Wish® Greater VA and the Metropolitan Business League.
"My passion for the art and science of plants and landscaping stems from my experiences growing up on a Virginia farm planting thousands of pine trees and working the garden with my family," Archer remarked. "The nursery and landscape field is complex. It includes a much broader range of required expertise, products, services, professional certifications and regulations than the average consumer may be aware of. I look forward to building upon VNLA's incredibly strong foundation and continuing to create value for our members."
Archer officially assumed her post on November 1, 2017.