Sports
Orioles lose again: Yankees shut out Baltimore, 5-0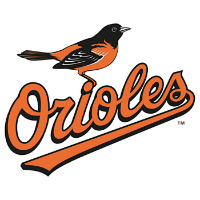 Michael Pineda and three Yankees relievers limited Baltimore to five hits in a 5-0 New York win Wednesday night in the Bronx.
It was the third straight loss in the series and fourth in a row overall for the Orioles (53-40).
Pineda (4-9, 5.25 ERA, 1.35 WHIP) pitched six shutout innings, allowing five hits, striking out eight and walking two.
Mark Teixeira and Carlos Beltran both homered for New York (48-46).
Yovani Gallardo (3-2, 5.69 ERA, 1.70 WHIP) took the loss for Baltimore, giving up four runs on five hits in seven innings of work, striking out five and walking four.