Sports
ODU ticket information for NIT Semifinals at Madison Square Garden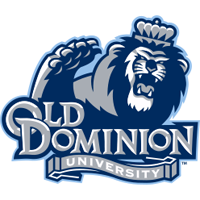 Tickets for Old Dominion's semifinal NIT game against Stanford at Madison Square Garden are on sale at www.Ynottix.com. Please note tickets will be assigned based on ODAF Priority Points.
Tickets are $50 for ODU's Tuesday's 9 p.m.  game, which also includes admission to the 7 p.m. semifinal between Temple and Miami. Placing an order for tickets does not guarantee that you will receive tickets through ODU. The following donor level tiers will dictate how many seats each ODAF member will receive on priority. If your order exceeds the amount corresponding with your donor level, the extra seats will be assigned based on availability after all priority seats have been assigned:
— $100 – $999 = 2 priority tickets
— $1,000 – $7,499 = 4 priority tickets
— $7,500 – $14,999 = 6 priority tickets
— $15,000 and up = 8 priority tickets
Sales will cut off March 27th at noon. Purchasers will be notified via email by 6pm as to whether or not they received tickets. Those receiving tickets will automatically be charged for the championship game on April 2 if ODU advances.
To see a map of Madison Square Garden, please Click Here. Fans can also order tickets directly from the MSG ticket site, but seats will not be in the ODU ticket block. To order from MSG, click here.