Top News
NOAA grant to help Virginia reduce impacts of storm flooding
Virginia will receive $834,991 in federal funds from the National Oceanic and Atmospheric Administration (NOAA) in Coastal Resilience Grant appropriations to reduce the impacts of storm flooding through natural and nature-based infrastructure in the Commonwealth.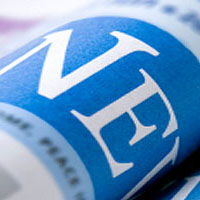 NOAA received more than 167 project proposals requesting at total of $135 million. The Virginia Institute of Marine Science (VIMS) proposal was one of 19 proposals selected and the only Mid-Atlantic project funded.
"The coastal regions of the Commonwealth continually face threats of flooding and are especially at-risk during disasters," said Governor McAuliffe. "This critical funding will allow VIMS to target our most at-risk communities and implement natural infrastructure solutions to our flooding problems."
The VIMS project will address flooding issues across coastal Virginia by developing informative tools that allow local planners in 37 coastal counties to determine suitable areas to implement natural infrastructure solutions. These funds will help support a $1.2 million project to improve flooding conditions in the region.
"The safety and protection of our citizens and infrastructure in the coastal regions is a major concern," said Virginia's Chief Resilience Officer and Secretary of Public Safety and Homeland Security Brian Moran. "These funds will assist localities in implementing successful natural infrastructure plans, including water quality improvements and flood risk reduction."
The VIMS will work in close collaboration with the Virginia Coastal Policy Center, The Wetlands Watch, Albemarle-Pamlico National Estuary Partnership and a number of state agencies to support the project moving forward and ensure the careful implementation of plans moving forward.
"Utilizing natural infrastructure to address flooding in the coastal regions of our Commonwealth provides a sustainable solution to protect our coastal habitats and assets," said Secretary of Natural Resources Molly Ward. "VIMS has played an integral role in addressing the impacts of climate change by building resilience, and I look forward to our continued efforts to successfully implement these critical projects."
"We are very excited to receive this grant," stated Mark Luckenbach, Associate Dean of Research and Advisory Services at the Virginia Institute of Marine Science. "It will provide us with the resources to expand and integrate the work we are doing at VIMS through our Center for Coastal Resource Management on inventorying resources and coastal flood risks in the Virginia coastal zone, developing designs and identifying co-benefits of using natural and nature-based features to build resilience to flooding, and building capacity to work directly with local governments and other stakeholders to implement flooding resiliency strategies."