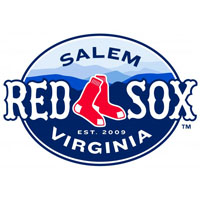 The Dash scored early and often on Wednesday night, leading the Sox wire-to-wire in a 9-4 win at BB&T Ballpark. The victory brings the Dash within one game of the Sox in the race for the final playoff spot in the Southern Division.
Former Boston farmhand Cleuluis Rondon, dealt to the White Sox in the Jake Peavy deal last year, led the Dash with three hits, driving in two runs and contributing a triple. All together, seven Dash batters recorded multiple hits, with Winston scoring twice in four different innings.
Down 3-0 early, Salem rallied to within one in the top of the third, only to see the Dash immediately answer with a pair to go up 5-2. Later on, the Sox crawled within one again, making it 5-4. Promptly, Winston retaliated with two in the sixth and two more in the seventh to make it 9-4.
Courtney Hawkins crushed a solo homer off Pat Light in the first inning, while Nick Basto launched a two-run blast off Nate Reed in the seventh.
Light surrendered 12 hits, yielding five runs in his four and a third innings on the hill, taking the loss. Contrarily, Brandon Brennan earned the win with five and a third solid frames, allowing three earned runs (four total).
Matty Johnson, Carlos Asuaje, and Mario Martinez each had a pair of hits for the Sox, who were outhit by the Dash 16-10.
The Sox will look to stay ahead of the Dash in the standings on Thursday night, needing a win to avoid a tie for the final playoff spot. Simon Mercedes will start for Salem, while Tyler Danish goes for Winston, with the first pitch at 7 PM.