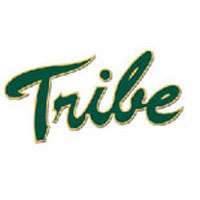 For the second year in a row, the William and Mary men's basketball team and Hofstra engaged in a back-and-forth, high-intensity and entertaining CAA Semifinal at Royal Farms Arena.
Unfortunately for the Tribe (20-11), the storybook ending was not in the cards on Sunday afternoon as the Pride scored the game's final five points to pull out a narrow 70-67 win. Denton Koon's lay-up with 8.5 seconds remaining gave Hofstra (24-8) the lead for good, and David Cohn's potential game-winning 3-pointer was off the mark.
All told, the game featured 11 lead changes and eight ties, including seven minutes and six seconds of deadlocked hoops.
Sophomore Greg Malinowski enjoyed a breakout game and the best of his career, scoring a team-high 22 points on 7-of-10 shooting, including 5-of-8 from 3-point range. Junior Daniel Dixon added 10 points, hitting 2-of-3 from long range, while senior Sean Sheldon and Cohn added nine apiece. Cohn also dished out a team-high four assists, while senior Terry Tarpey topped the Tribe with six rebounds to go with two steals.
Hofstra advances to the CAA Championship game on Mondaynight at 7 p.m., and will meet co-regular season champion UNCW at Royal Farms Arena in Baltimore. The contest will be televised nationally on the NBC Sports Network with Mike Corey and Ron Thompson on the call.
The Tribe, which posted its third-straight 20-win season for the first time since 1951, will await its postseason fate in two weeks.