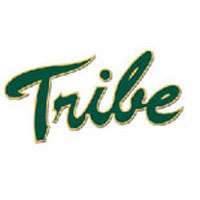 The William and Mary men's basketball team once again rallied from a half-time deficit with a strong second-half effort in an 86-77 win at Northeastern on Thursday night.
Trailing by six at the intermission and 10 points early in the second period, the Tribe (16-6, 8-3 CAA), which won its third straight, scored 55 points and connected on 64.5 percent from the floor in the final 20 minutes to dispatch the Huskies (12-12, 4-7 CAA).
Junior Omar Prewitt led W&M with a season-high 28 points on 12-of-18 shooting, while classmate Daniel Dixon added 20 points, five rebounds and three assists. Senior Sean Sheldon was a perfect 5-of-5 from the floor, finishing with 11 points, four rebounds and two assists. Fellow senior Terry Tarpey posted a game-high 11 rebounds to go with six assists, three blocked shots and two steals.
The Green and Gold returns home for the annual #WMGoldRush Game and a nationally-televised contest on Saturday afternoon. The Tribe hosts Delaware at 2:30 p.m. in a game that will be televised on the NBC Sports Network. W&M also celebrates its Charter Day with the #WMGoldRush Game. For more information on the Gold Rush, visit TribeAthletics.com/GoldRush.
Tribe fans can also catch the men's basketball action over the Tribe Radio Network with Jay Colley and Charlie Woollum on the call. The Tide 92.3 FM and 107.9 Bach FM are the flagship stations of the Tribe Radio Network and the audio is also available over the Web at TribeAthletics.com.