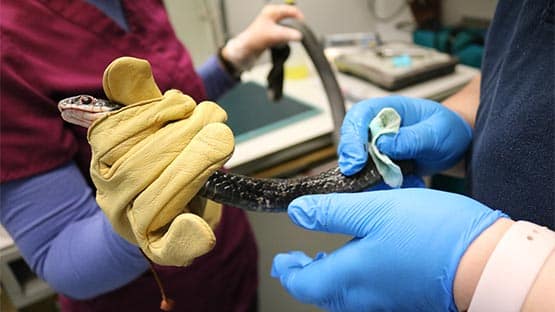 The Wildlife Center of Virginia staff members are prepping for Thanksgiving not only for their own families but also for the more than 130 wild animals in its care on Thanksgiving Day.
The center's veterinary and rehabilitation teams are caring for 113 patients and 21 education animals.
Wildlife rehabilitators are also providing care and cleaning enclosures during the holiday week.
For a list of current patients at the center, visit https://www.wildlifecenter.org/critter-corner/current-patients