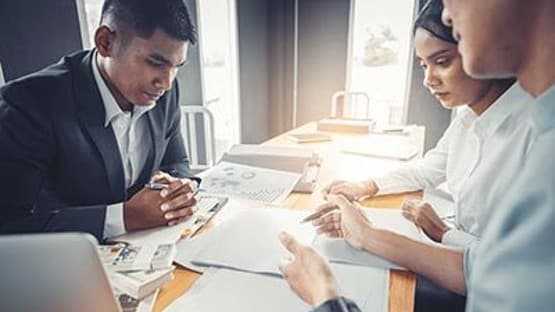 Wells Fargo & Co. Inc. will invest $87 million to invest, modernize and expand its customer support center in Roanoke County.
The investment will create approximately 1,100 new jobs and enhance the working experience for more than 1,650 current employees.
The project will represent the largest commercial office investment and single project employment announcement in Roanoke's history, and make Wells Fargo the county's largest employer.
"Wells Fargo is excited to announce this significant commitment to the Roanoke area as an important employment center for the company," John W. Delaney, Head of Wells Fargo's Consumer Operations, said. "We're one of the largest private employers in the Roanoke region, and we are pleased to be able to make these investments in this space, including expanded amenities like food, health, and well-being options, as well as improved and expanded collaboration spaces, all supported through significant upgrades in technology throughout the building."
A leading financial services company with approximately $1.9 trillion in assets, Wells Fargo serves one in three U.S. households and more than 10 percent of small businesses in the U.S. The company is a leading middle market banking provider with a diversified set of banking, investment and mortgage products and services, as well as consumer and commercial finance, through four reportable operating segments.
"Wells Fargo's historic investment and new job creation has far-reaching benefits for Roanoke County, the region, and the Commonwealth," Gov. Glenn Youngkin said. "Virginia has established a strong foothold in the fast-growing financial services industry, and we have developed an innovative framework to focus on nurturing and expanding opportunities in this high-growth sector. Today's announcement is proof that our efforts are yielding positive results, and I congratulate all involved on securing this major expansion."
The Virginia Economic Development Partnership (VEDP), Roanoke County, the Roanoke Regional Partnership and the General Assembly's Major Employment and Investment (MEI) Project Approval Commission worked together to secure the project for Virginia. Wells Fargo will be eligible to receive an MEI custom performance grant of $15 million, subject to approval by the General Assembly.
"Virginia has strong core industry sectors like financial services, and Wells Fargo's expansion in Roanoke County is a tremendous win for the industry and the Commonwealth," Secretary of Commerce and Trade Caren Merrick said. "Virginia continues to build strong ecosystems around these clusters accelerating economic growth, and we are committed to further enhancing Virginia's competitiveness."