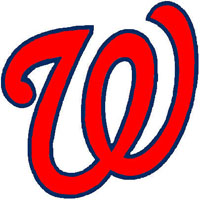 Daniel Murphy and Ryan Zimmerman homered, and the Washington Nationals belted out 11 hits in a 7-5 win at San Diego late Friday night.
Murphy (.361/.404/.606) hit his 12th homer, and Zimmerman (.234/.296/.431) his 10th. Bryce Harper (.258/.410/.502) had two hits and an RBI.
The Nats (43-25) have won three straight and 10 of their last 12.
Joe Ross (6-4, 3.13 ERA) got the win, giving up three runs on six hits in six innings, striking out six and walking two.
Yusmeiro Petit (2.81 ERA) notched his first save, pitching around a leadoff single in the ninth.