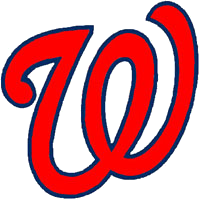 Joe Ross gave up a run in seven innings, and Michael A. Taylor and Anthony Rendon homered, pushing the Washington Nationals to a 6-1 win over the Milwaukee Brewers Saturday night at Nationals Park.
Ross (4-5, 3.56 ERA) gave up a run on six hits in seven innings of work, striking out four without issuing a walk.
Jayson Werth was 2-for-4 with an RBI in the leadoff spot. Rendon was 2-for-2 with two walks and a solo homer in the seventh, his second of the season.
Taylor was 2-for-3 with a homer, a two-run shot in the second, his 13th of the season, and his third in the last three Nats games.
Washington (61-61) holds at five games back of the New York Mets (66-56) in the National League East race.