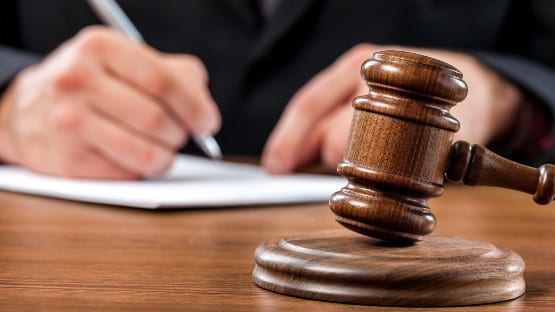 A Virginia Beach podcast host with ties to white supremacy extremists will serve three years and a month in prison for unlawfully possessing unregistered firearm silencers.
George Pickard, 23, is the cohost of a podcast, "White Phosphorus," that played to racist and misogynist tropes favored by white extremists.
Pickard also, according to prosecutors, had ties to Trumpist groups Identity Evropa, the American Identity Movement, the Right Stuff and the Patriot Front.
According to court documents, Pickard took an AR-15-style rifle and suppressor to a militia camp in February 2020, and made online threats against several minority groups, including that he wanted to "use a belt fed machine gun" on one minority group.
In December 2020, FBI agents, executing a search warrant at Pickard's residence, found at least four firearms at his residence, including an AR-15-style rifle, and the silencers equipped to two of the firearms.
He also had loaded two firearms with large-capacity magazines.
According to prosecutors, Pickard built the homemade silencers, but did not register them with the National Firearms Registration and Transfer Record.