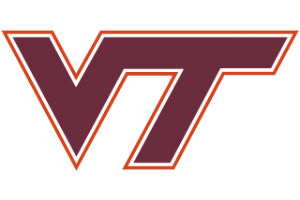 The start of the Brent Pry era has its starting quarterback. The Virginia Tech coach announced on Wednesday that redshirt junior Grant Wells has been named the starting QB for the Hokies. A native of Charleson, W.Va., Wells threw for over 5,600 yards in two seasons at Marshall. He transferred to Virginia Tech in January.
Wells was a two-star recruit coming out of high school and had offers from Marshall and Charlotte.
In 2020, he completed 61.1 percent of his passes, throwing for 2,091 yards. He had 18 touchdowns and nine interceptions that season for the Thundering Herd. In 2021, he completed 66.3 percent of his passes, throwing for 3,532 yards. He finished the season with 16 touchdowns and 13 interceptions. He also had seven rushing touchdowns last season as Marshall finished 7-5 before losing the New Orleans Bowl to the University of Louisiana.
Wells beat out fellow transfer Jason Brown (South Carolina) and returning QB Connor Blumrick for the starting job.