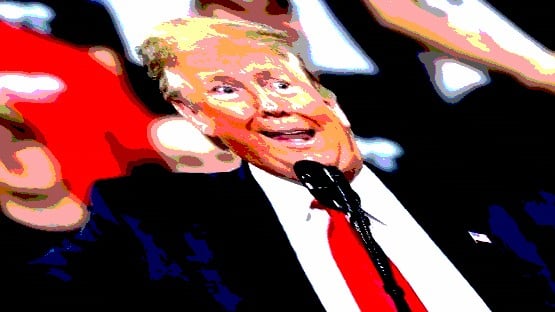 Virginia politicians are, largely, staying away from the, count 'em, fourth indictment of former president Donald Trump.
I could only find two on-the-record comments, both brief, from Virginia's congressional delegation – one from a Democrat, Gerry Connolly, the NoVa Dem who is a senior member of the House Oversight and Accountability Committee, the other from a Republican, Bob Good, who maintained his perfect record for using a Republican criminality crisis as an opportunity to claim corruption on the other side.
"The President continues to weaponize the federal government against his political opponents to cover up his corruption," Good, who represents the Fifth District in the U.S. House, said in a tweet.
For the record, the fourth indictment, announced late Monday night, is a state-level indictment, involving Trump's efforts to try to get election officials to "find" 11,780 votes to give him Georgia's electoral votes three weeks after the state had already certified its final results.
But, sure, that's Biden weaponizing the federal government.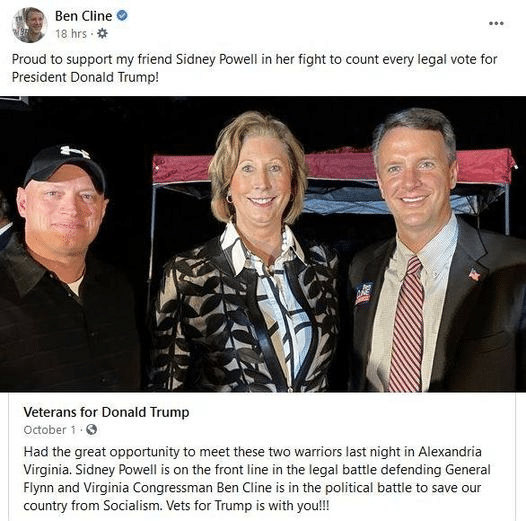 Connolly offered this statement:
"A fourth indictment for Donald J Trump. He and his band of misfits must be held accountable for their efforts to overturn an election. No matter the office one once held, criminal actions that threaten our democracy must be prosecuted."
Strangely silent on the indictment was Sixth District Republican Ben Cline.
One of the 18 people indicted with Trump in the racketeering scheme in Georgia is Sydney Powell, who, as AFP contributor Gene Zitver noted in a short column on his ClineWatch website, Cline referred to as "my friend" in a social media post last year.