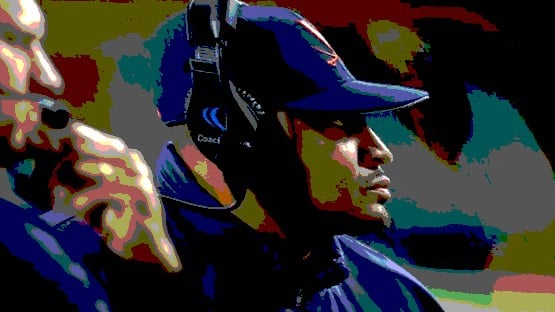 Virginia could easily be 2-2 instead of 0-4 through four games this season. Easily.
Last year's Cavaliers, you may remember, finished with a 3-7 mark. The loss at Syracuse came on a field goal with 1:14 to go. There were numerous chances to get the win over Miami in a four-OT loss at home in October.
Win those two, and you're 5-5, with a three-point loss to a UNC team that went on to win nine games.
If Tony Elliott is 7-7 instead of 3-11 at this point in Year 2, the world feels different.
The common theme across all the losing: this program doesn't seem to know how to win.
The Week 2 loss to JMU was a factor of a blocked punt giving the Dukes a free touchdown, and a lack of focus coming out of a lengthy weather delay.
Week 4, Virginia played well on both sides in the 24-21 loss to NC State, but issues with special teams – a problem area since Elliott took over – and a run of inexplicably dumb penalties in the final minute sealed the deal.
These are the kinds of things that happen to a team that can't close out games.
Setting the scene: Boston College
Heading up to Chestnut Hill to take on Boston College (1-3, 0-2 ACC) on Saturday (2 p.m., The CW), the 'Hoos have one of the best shots that they'll have the rest of the fall to get a win.
The Eagles lost to Northern Illinois in Week 1, beat Holy Cross, an FCS program, by three at home in Week 2, somehow played CFP contender Florida State to a 31-29 loss at home in Week 3, then in their road opener last week, got their doors blown off in a 56-28 loss to Louisville.
BC can move the ball, averaging 28.0 points and 404.0 yards per game, but the defense gets gashed.
Louisville, last week, scored TDs on its first seven possessions. The Eagles give up 35.5 points and 417.0 yards per game.
There's a reason Vegas has BC a 3.5-point favorite at home this week. This one is basically a pick-'em game.
Storylines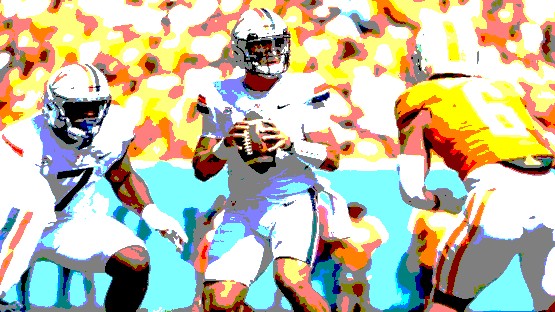 Does Muskett finally start, and finish, at QB? Elliott has been saying for weeks that Muskett, the Week 1 starter, who went down to a left shoulder injury in the fourth quarter of the 49-13 loss to Tennessee, is day-to-day, week-to-week.
He's saying that again this week, but in the meantime, the backup coming out of training camp, true freshman Anthony Colandrea, who is averaging 303.8 yards passing per game as the starter the past three weeks, has looked good.
The 35 points that UVA put up in the loss to JMU in Week 2 is the most the Cavaliers have scored since Elliott took over, for instance.
The effort last week to drive for the game-tying TD and two-point conversion also stands out.
From what I'm hearing, Muskett will get the start on Saturday. The hope here is that he plays well enough that Elliott doesn't put pressure on himself to change up to Colandrea, because if Elliott has to make a change not related to injury at QB, all hell breaks loose afterward.
How does Virginia get a ground game going with Muskett at QB? Elliott noted in his Tuesday presser that Virginia was able to finally get something going on the ground in the fourth quarter with designed runs for Colandrea.
You have to wonder how that will work with Muskett behind center, not necessarily because Muskett doesn't have the mobility to gain yards with his feet, but because he's coming off the shoulder injury.
Elliott and offensive coordinator Des Kitchings may not be as inclined to expose Muskett to extra hits on designed runs given that.
BC's rushing defense has not been what you'd call stout – the Eagles are getting gashed for 189.0 yards per game, and 4.7 yards per attempt, on the ground.
I keep writing this, but it's going to be incumbent for Virginia to be able to get something going running the ball.
Defense: The UVA D had its best game of 2023 in the loss to State last week, holding the Pack to 319 total yards.
The challenge will be keeping dual-threat QB Thomas Castellanos in check.
Castellanos leads Boston College in rushing (280 yards, 5.5 yards per attempt, three TDs), and is completing 57.3 percent of his passes, with eight TDs, two INTs and a 141.7 passer rating.
In the narrow loss to FSU, he passed for 305 yards and a TD, and ran for 95 yards and another score.
Castellanos is a Brennan Armstrong type with a big arm who can also move the chains with his feet on designed runs and scrambles when things break down.
Bottom line
I think this is the week that the Elliott program finally gets on the right track.
Last week's run of dumb penalties at the end of the game notwithstanding, the Cavaliers have made dramatic improvements over their final nine games in terms of cutting down on the penalty yards, and the friendly reminder from how last week's game ended will only help to add resolve to continue to improve there.
Special teams has to get better; it just has to.
We've not seen anything to tell us that it will, but it just has to.
Keeping a positive mindset on that there.
The offense is hitting a rhythm. I worry about changing QBs because of that, but Elliott is putting the season on the line by making the change from Colandrea to Muskett, and I want to assume that he knows what he's doing in going there.
There's a lot of wishful thinking here, but being thisclose to 2-2 has me thinking the 0-4 record is what it is, but it's also not as bad as it looks.
I'll go here with the mild upset: Virginia 31, Boston College 20.