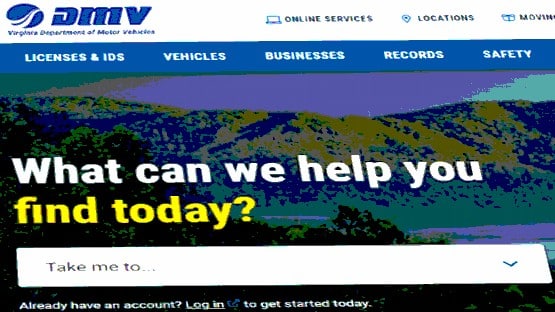 Virginia DMV has unveiled a new and enhanced website that the agency says will help customers find important information online with more ease.
"This launch is an integral part of an ongoing effort to better serve Virginians, no matter where they interact with DMV," said DMV Commissioner Gerald Lackey. "Our website receives more than 13 million visits each year. Being able to find the information you need quickly and easily puts time back into your day so you can focus on the things that matter most."
Customers can conduct more than 50 DMV services online, and, in just a few clicks, renew their license and registration, replace IDs and titles, update personal or vehicle information, and much more.
The site refresh also prioritizes inclusive web design. Fully compliant with the latest accessibility standards and restructured for improved navigation and use, the new platform creates a better web browsing experience for everyone.
"We encourage Virginians to take a fresh look at the new dmv.virginia.gov to see how it can enhance your DMV service," Lackey said. "Whether you conduct your business online or find the information you need at one of our offices, we hope your experience will be convenient, efficient and enjoyable."