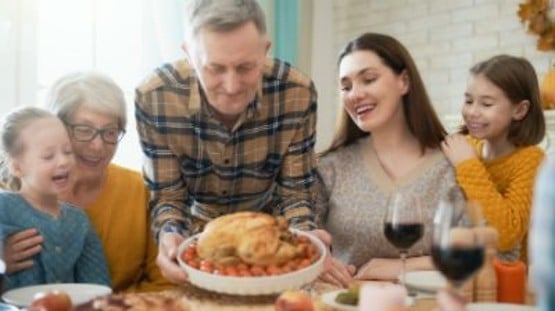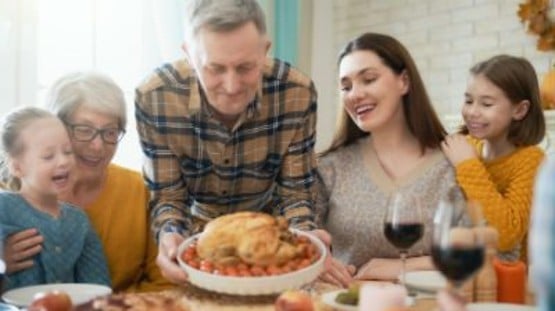 Americans spend hundreds of thousands of dollars on Thanksgiving Day travel and celebrations.
WalletHub released its report on Best Places to Go for Thanksgiving in 2023.
The personal finance website compared the 100 largest American cities across five key dimensions. Data includes Thanksgiving celebrations and traditions, affordability, safety and accessibility, giving thanks through charitable donations and volunteering, and the Thanksgiving weather forecast.
The report revealed that San Francisco is the top destination in America for turkey celebrations. Followed by San Jose, San Diego, Scottsdale and Raleigh. Atlanta is No. 6 and Virginia Beach is No. 10. Los Angeles makes the list at No. 13, as well as Orlando at No. 15 and Chesapeake, Virginia at No. 16.
"Surprisingly, San Francisco is the place to be if you're looking for highly-rated yet affordable restaurants for celebrating Thanksgiving this year," said Cassandra Happe, WalletHub Analyst. "The city also has pretty good weather this time of year and offers lots of opportunities for sightseeing and other outdoor fun that won't require spending a ton of money."
No matter where you celebrate, Thanksgiving is a time for gratitude, togetherness and delicious food. With the high cost of inflation, that delicious feast may fill your belly while leaving your wallet relatively empty.
"The average person spends a few hundred dollars over the long Thanksgiving weekend, between food for family feasts and the mad dash to score Black Friday deals," Happe said. "It is important for consumers to keep an eye on their bank accounts throughout the holiday shopping season to ensure that spreading holiday cheer doesn't spread them too thin as they head into the new year."
WalletHub provided tips on how to save when preparing for Thanksgiving.
Set a budget: Determine how much you will spend on your Thanksgiving celebration, including food, decorations and other expenses. Keep this budget in mind as you plan out your menu and track your spending.
Plan your menu wisely: Focus on the key Thanksgiving dishes your guests love and opt for budget-friendly ingredients. Consider making a potluck-style dinner instead of handling the meal alone.
Take advantage of coupons and sales: Take advantage of discounts and special offers at grocery stores. Look for coupons, loyalty programs and online deals. Buy non-perishable items when they are on sale before the holiday.
Buy generic and in bulk: Consider purchasing store-brand or generic products, which are often more affordable than name brands. Purchase items like flour, sugar and canned goods in bulk. Make sure to store bulk items properly to prevent spoilage.
Compare prices: Check prices at different stores for the best deals on specific items. Remember to compare prices online as well, especially for non-perishable goods.
Avoid last-minute shopping: Start shopping for ingredients early to avoid rush purchases, which are often more expensive.
Reduce waste: Plan your menu and portion sizes carefully to avoid food waste. Use leftovers creatively to make the most of ingredients.