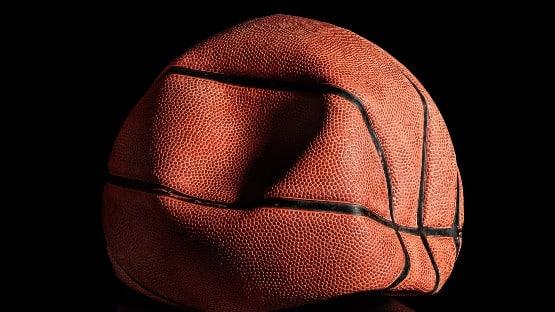 Virginia lost two high-value transfers, Kadin Shedrick and Isaac Traudt, in the silly season, in addition to Armaan Franklin, a four-year player with a year of eligibility remaining, who decided to declare for the NBA Draft, despite not being on anyone's draft radar.
If you're wondering how much NIL could play a role in any of this, yeah, it wouldn't hurt, especially in the case of Franklin, who stands to, at best, get a job overseas paying in the low six figures.
North Carolina has been able to keep Armando Bacot, a solid college player who is not an NBA prospect, for not one, but two extra years, because he's able to make more through NIL at UNC than he could make in the G League or overseas.
And Bacot is probably a guy who would make decent money in Europe, in the $500,000+ range a year.
Franklin won't get that; Reece Beekman, a borderline second-round pick, is likely, if he stays in the draft, to be at best a two-way contract guy who would make in the same range, around $500,000, next season.
Don't expect anything to change with the way Virginia Basketball approaches NIL.
"There absolutely will be opportunities for our guys, but it's not a goal for us to have the biggest NIL pot in college sports," UVA coach Tony Bennett told The Athletic in an interview for a story published this week. "We're looking for guys who want to have a holistic experience, to have a chance to play pro ball and get a world-class education in the process. If it's just about finding the highest price tag, then that's probably not going to be at Virginia."
That sanctimony would be why Virginia was never a serious player in the Hunter Dickinson sweepstakes. The big Michigan center, who, like Bacot, is a borderline NBA prospect, made it clear when he hit the transfer portal that he was looking for big NIL bucks.
Even Kentucky bowed out before Dickinson landed at Kansas, which has been playing the NIL game since before there was an NIL game.
It's one thing to throw money at guys like Kansas is throwing at Dickinson to steal him away from Michigan, or like Miami threw at Nijel Pack to get him to transfer in from Kansas State.
It's another to reward your guys, like Beekman and Franklin, with opportunities more lucrative than a random TV commercial or autograph signing, or having a combo at the local McDonald's named for you, like former QB1 Brennan Armstrong had last fall.
The official word on this is that the official NIL collective of Virginia Athletics, Cav Futures, isn't interested  in trying to play the big-time NIL game.
Maddie Walsh, the director of marketing and athlete engagement at Cav Futures, told The Athletic that the collective's approach is intentionally "more cautious" than that at other schools.
"With the basketball program, the coaches and the administration were aware that they needed an NIL program, but they weren't going to blow anything out of the water like some schools that have gone in with two feet. We try to take an approach that's on brand to Virginia and palatable to our community," Walsh said.
That on-brand approach is focused on earned experience, per Walsh – i.e., actually doing stuff, like going out to a business to engage with fans, making an appearance for a local charity.
"If you're going to do it, you're going to put in the work, and the relationship with the collective is going to be proactive and real," Walsh said. "There are a lot of big numbers that get thrown around out there. Virginia wants to be competitive, but they still want to be authentic."
In the meantime, guys are bolting for better opportunities, and you can't blame them.