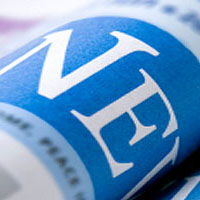 The Department of Veterans Affairs Salem VA Medical Center will hold an outreach event at the United Way of Greater Augusta located at 1020 Jefferson Highway, Staunton, on the first Monday of every month.
Classes will be monthly for six months beginning Jan. 7, ending June 3. Class time is from 10 a.m. until 12 noon.
The purpose of this event is to share information about Managing your Diabetes, Complications of Diabetes, Medication Management, Blood Pressure Management, Nutrition, and Diabetes Self Care.
All veterans, their spouses, caregivers, or members of the community who would like to learn more information about VA programs and services are encouraged to attend.
On hand to discuss VA health care services and education will be members of the Rural Health Team from the Salem VAMC.
In the event of inclement weather (e.g. schools are closed due to weather/road conditions in the area), we may reschedule the event.
Further information about this event is available from Marian McConnell, Salem VAMC Public Affairs Officer at (540) 855-3460, or contact the Rural Health Office at (540) 855-5066.
Also check out the VA website at www.salem.va.gov.