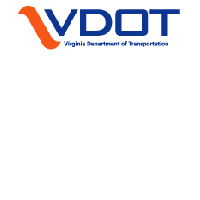 The Virginia Department of Transportation will host a citizen information meeting regarding the Interstate 81 In-Place Pavement Recycling Project that will take place on the I-81 southbound lanes between exit 217 at Mint Spring and Exit 213 at Greenville in Augusta County. The project valued at $7.6 million was awarded to Lanford Brothers Co. Inc. of Roanoke on Dec. 8, 2010 by the Commonwealth Transportation Board.
The Citizen Information Meeting will take place on March 15, 2011, from 4-7 p.m. at Riverheads High School located at 19 Howardsville Road, Staunton.
Representatives from VDOT, the Virginia Center for Transportation Innovation and Research and Lanford Brothers will be present to answer citizen questions about the project, lane closures and detour routes. The paving project will involve I-81 single lane traffic and detours using Route 11 and Route 340.
This section of I-81 is well over 40 years old and after decades of heavy traffic loads the foundation supporting the entire roadway structure needs to be rehabilitated. VDOT will be using an innovative recycling processes on this project, which will provide several areas of savings over traditional paving methods.
During construction I-81 southbound will be reduced to one lane in this work zone which is near exit 217 at Route 654 (White Hill Road) in the Mint Spring area and exit 213 at Route 11 (Lee Jackson Highway) in the Greenville area.
Motorists may wish to avoid traveling through this work zone during peak traffic volumes which occur between 7 a.m. and 8 p.m.
There will be a detour route set up. Tractor trailer trucks will stay on I-81 traveling through the work zone. Using the primary detour, passenger vehicles will be asked to leave I-81 southbound at exit 217 onto Route 654 (White Hill Road) westbound to Route 11 (Lee Jackson Highway). Motorists will turn left onto Route 11 southbound and re-enter I-81 at exit 213.
In the event of significant backups in the work zone area a secondary detour will be used. For the secondary detour traffic leaves I-81 southbound at exit 221 onto I-64 eastbound.
Motorists will exit I-64 at exit 94 onto Route 340 (Stuarts Draft Highway) near Ladd, which is just west of Waynesboro. Motorists will head south on Route 340 to Route 11 (Lee Jackson Highway), turning left onto Route 11 southbound and travel down to the Fairfield area turning right onto Route 710 (Sterrett Road) and re-entering I-81 southbound at exit 200.
Lane closures will begin on Fridays at 9 p.m. and end on Thursdays at 7 a.m. from March 25 to June 9. Weeks featuring Virginia Tech graduation, Easter and Memorial weekend will not have lane closures. It should be noted if the contractor finishes the work early some of the later weeks may not be needed for closure.