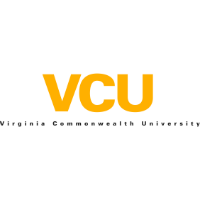 Scott Gronert, Ph.D., a chemistry professor at Virginia Commonwealth University, has been awarded a prestigious Fulbright Scholar award to work with researchers in France on a new process that could help surgeons more accurately remove cancerous cells.
Gronert, chair of the Department of Chemistry in the College of Humanities and Sciences, will work with professors Isabelle Fournier, Ph.D., and Michel Salzet, Ph.D., at the Lille University of Science and Technology in Villeneuve-d'Ascq, France, on a project to use mass spectrometry to find biomarkers for cancerous cells.
"The idea is to employ a technique where a laser is used to probe cells that are known to be cancerous and try to find molecular signatures for the cancerous cells," Gronert said. "The long-term goal is to be able to use this technique during surgery to identify the edges of tumors so that you can more accurately remove cancerous cells, leaving behind the healthy ones."
The award, which is for 18,200 euros and will last from Jan. 1 to July 15 of next year, is from the Fulbright Scholar program of the U.S. Department of State's Bureau of Educational and Cultural Affairs. The program provides roughly 800 teaching and research grants to U.S. faculty and other professionals to conduct projects in more than 125 countries.
"In my group at VCU, we also study biomarkers – though our work has been more related to aging and trauma," Gronert said. "We also use mass spectrometry, but this will be the first time we've done mass spectrometric imaging. We have the capability of doing that at VCU, but my group has no experience – so that's the reason to go, to get the experience."
Gronert said he hopes the research will one day benefit patients with cancer, including at VCU Medical Center.
"Hopefully this is a collaboration that will go beyond the Fulbright, and if possible, either bring the technique here or at least give VCU access to the technique," he said.
Gronert's lab at VCU is already using mass spectrometry to study disease and identify biomarkers, but the Fulbright project will serve as the next step toward imaging technology.
Jim Coleman, Ph.D., dean of the College of Humanities and Sciences, said that the Fulbright Scholar program is "perhaps the United States' most prestigious and important mechanism supporting international academic collaborations."
"Dr. Gronert's award is a spectacular example of the program," he said. "Not only will this award facilitate collaboration between Dr. Gronert with Drs. Fournier and Salzet, deepening their respective research programs and leveraging different scientific approaches, it will also facilitate institutional connections between VCU and the Lille University that potentially will increase opportunities for faculty and students across the university."
"More importantly," Coleman added, "Dr. Gronert's research group will be able to leverage their extensive experience with mass spectrometry and biomarkers to acquire new techniques in imaging that could help lead to breakthroughs in the surgical treatment of cancer."