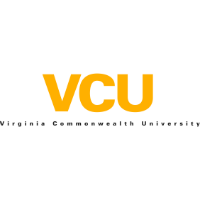 Earlier this year, Richmond was designated as the country's "sneeziest and wheeziest" city according to a report released by the Natural Resources Defense Council, an environmental action advocacy group. This news came one year after Richmond topped the Asthma and Allergy Foundation of America's list of "allergy capitals" in 2014. Richmond was also at the top of the list in 2010 and 2011.
Theodore Schuman, M.D., is the director of the otolaryngic allergy program at the Department of Otolaryngology in the Virginia Commonwealth University School of Medicine. He will be available to answer questions about causes of seasonal environmental allergies, signs and symptoms of allergies, steps people can take to avoid experiencing allergy symptoms, and more.
Everyone is invited to sign into their Twitter accounts and join the conversation to have their questions answered by Schuman from 2 to 3 p.m. on May 29. Just remember to use the hashtag #VCUHealthChat when posting questions and comments.
Questions can be submitted in advance via Twitter using #VCUHealthChat and @VCUMedical on Twitter.