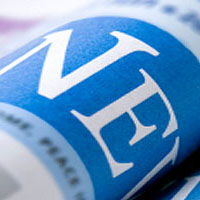 Valley Young Life and Valley YoungLives will host their annual 5k event at Wilson Elementary School Sunday, April 24.
On-site registration begins at 1:30 p.m. and the race starts at 3 p.m. Pre-registration for the race is $15 and on-site registration is $20.
The annual race is a fundraiser that enables local teenagers to help pay for Young Life camping trips this summer. Both Valley Young Life and Valley Young Lives will spend a week at Young Life's Rockbridge Alum Springs camp property in Goshen this summer.
Young Life is a non-denominational campus ministry that was founded by Jim Rayburn in 1941. The ministry exists in all 50 states and many other places worldwide.
People interested in supporting the fundraiser can participate in the race, or they can sponsor a Young Life leader or student for the race.
For more information, contact Valley YoungLives coordinator Emily Lassiter at [email protected] .