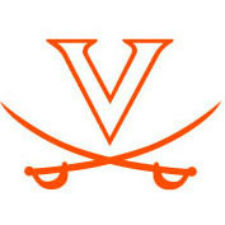 UVA senior men's golfer Jimmy Stanger (Tampa, Fla.) reached the round of 16 at the 2016 U.S. Amateur Championship before being knocked out of the tournament. Stanger fell to LSU sophomore Louis Gagne 3 and 1 in the round of 16 at Oakland Hills Country Club in Bloomfield Hills, Mich.
Stanger held a 2 up lead after the first eight holes before Gagne won three consecutive holes to grab a lead he would not relinquish. Gagne won three of the match's final four holes to pick up the win.
Stanger started the day with a 2 and 1 win against Wyndham Clark, the former Big 12 Player of the Year while at Oklahoma State.
Stanger's appearance in match play marked the third consecutive year a UVA golfer has advanced past the 36 holes of stroke play at the U.S. Amateur. Derek Bard did it last year, finishing as the tournament's runner-up. In 2014, former UVA All-American Denny McCarthy reached the semifinals of the event.