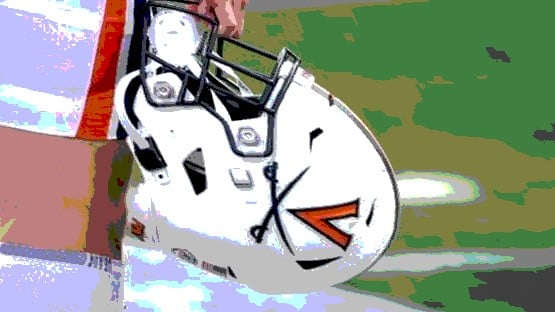 The UVA football program will host its 2023 Meet the Team Day on Sunday, Aug. 13 at Scott Stadium from 4-6 p.m.
The annual "Paint the Town Orange" Pep Rally, presented by the University of Virginia Community Credit Union, will take place on Friday, Sept. 8 at the Ting Pavilion on the Charlottesville Downtown Mall starting at 8:30 p.m.
Both events are free to the public.
Meet the Team Day
Entry for the event will be through the East Gates at Scott Stadium. The East Gates will open starting at 3:45 p.m. Parking is free at the lots adjacent to Scott Stadium.
Coach Tony Elliott and the Cavalier football team will be available for autographs starting at 4 p.m. on the lower level concourse of the stadium. Fans can pick up copies of the team's 2023 Team Poster at the event.
Complimentary bottles of water will be available for fans. Balloon artists and face painters will also be in attendance during the event.
Paint the Town Orange
The UVA Marching Band and Spirit Squads will leave the Omni Hotel to march the Downtown Mall at approximately 8 p.m. They will enter the Pavilion at 8:30 p.m. and the Pep Rally will feature appearances by head football coach Tony Elliott and the Virginia football team.
Fans are encouraged to help "Orange Out" Scott Stadium for the home opener against JMU on Saturday, Sept. 9 by wearing orange to the game.
The Fridays After Five concert series begins at 5 p.m. at Charlottesville's Ting Pavilion. UVA cheerleaders and spirit squad members will be on hand distributing the 2023 Virginia Football poster as well as other giveaways.