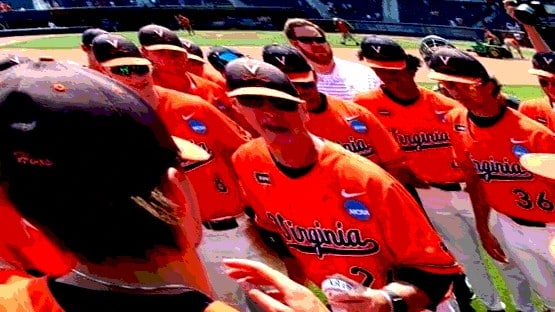 UVA Baseball coach Brian O'Connor has hired Andrew Behnam away from Elon to serve as his director of baseball sports performance.
That cool-sounding title will have Behnam working with UVA Baseball players on strength and conditioning.
Behnam worked with the baseball and football programs at Elon. He worked with two future MLB Draft picks in his two years there.
Prior to Elon, Behnam spent time as an assistant strength and conditioning coach with the baseball program at TCU.
"We are excited to welcome Andrew to our baseball program. He is a respected, talented and innovative mind who brings a wealth of well-rounded experience to our staff," O'Connor said. "We take a lot of pride in our program's ability to develop and prepare our players for success here at UVA and beyond. With the addition of Andrew, I know that we are positioned to offer our players even more resources in their pursuit to become the best player and man that they can be. I'm looking forward to seeing the impact that he will have on our current and future Cavaliers as well as our program as a whole."