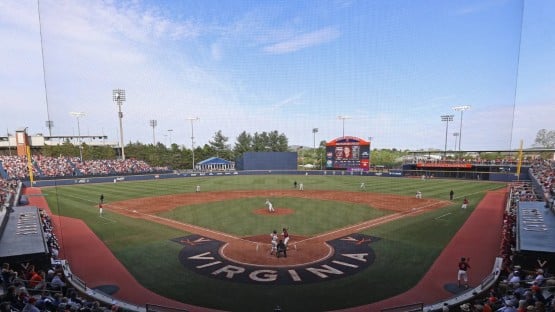 UVA baseball's top recruit for the class of 2023, Jonny Farmelo, is headed to the Seattle Mariners farm system, after signing with the organization on Wednesday.
Farmelo, a lefthanded-hitting centerfielder, a first-round pick of the Mariners in last week's MLB Draft, received a $3.2 million signing bonus.
The Chantilly native was clearly thinking toward pro ball despite his UVA commitment.
"I love UVA, and I love the coaching staff there, but as soon as the first scout showed up at my game, I was hooked on pro ball, and I wanted to be a pro," Farmelo told the Seattle Times. "I'm competitive, and pro ball offers a bigger challenge. It's a little harder, a little more elite, and so I'm kind of drawn to those types of things. I wanted to be a pro, as much as I love UVA."
The guy that Farmelo would have replaced in center field, Ethan O'Donnell, signed this week with the Cincinnati Reds, who took O'Donnell in the sixth round of last week's draft.
O'Donnell signed for a $307,500 bonus.
The Gold Glove outfielder slashed .354/.448/.587, with a 1.035 OPS, 13 homers, 18 stolen bases and 57 RBIs at Virginia in 2023.
Option #3 in center for coach Brian O'Connor is Bobby Whalen, who committed to Virginia from the transfer portal earlier this month.
Whalen, as a redshirt junior at Indiana in 2023, slashed .277/.368/.383, with a .751 OPS, three homers and 39 RBIs.
On the defensive side, Whalen had five outfield assists from center in 2023.