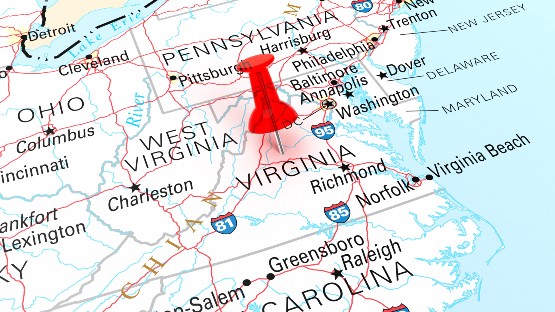 The big question in Buckingham County right now is, who is going to run the November elections now that the registrar's office has up and quit?
Lindsey Taylor, the registrar in Buckingham County since 2019, resigned last month, after months of pressure from local Republicans who claimed, it turns out, not surprisingly, falsely, that there was fraud involved in a local school board race that had been won by a Democratic candidate by nine votes, and that there weren't enough Republicans on the county's list of poll workers.
"There were people saying that they had heard all these rumors, that the attorney general was going to indict me," Taylor told NBC News. "Mentally, I just, I couldn't take it anymore."
Taylor and two part-time staffers quit, after the office's other employee had stepped down in February.
Which means, at least for now, that there is no way for residents to register to vote, or for candidates for local office to certify their campaign paperwork.
The state elections office is having to pick up the pieces, because the local electoral board, made up right now entirely of Republicans, because the Democratic board member resigned in protest, forced out Taylor and her staff without any semblance of a plan in place.
This, yeah, is Republican good governance in action.
A Jan. 4 electoral board meeting devolved into a free-for-all highlighted by Theresa McManus, a local Republican, telling Taylor that she was putting her "on notice – for treason."
The county Commonwealth's attorney, Kemper Beasley III, told NBC News that he investigated the allegations taken to him by local Republicans and "couldn't find anything criminal," and the office of Attorney General Jason Miyares, a Republican elected in 2021, told the news outlet that it had, and are not currently, investigating elections issues in Buckingham County.
So, a lot of sound and fury signifying nothing.
In the meantime, the very basis of democracy, voting, is at threat in Buckingham.
"The next [registrar] will have zero experience. The board won't have any experience. I would say at least half of the officers of elections are going to quit. Who's going to work the election?" said Larry Davis, a Democrat who had served on the electoral board until he was forced out last year when Republicans regained the majority.