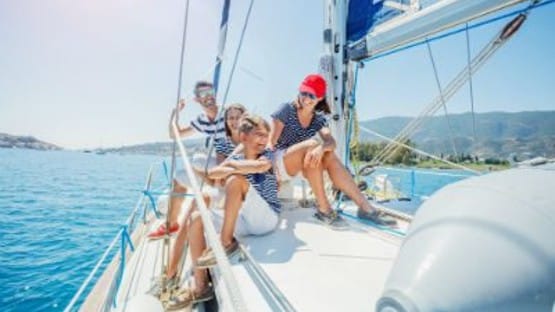 The Virginia Department of Wildlife Resources is reminding Virginians to make sure boats are stocked with life jackets in good condition as Labor Day weekend nears.
DWR is asking boaters to use extra caution this week and weekend as a tropical storm warning and flood watch has been issued throughout the Commonwealth. Waters are expected to be significantly higher than normal levels and could feature dangerous swift currents and debris below the waterline.
"Recreational boating and paddle sports activities are enjoyed by individuals and families across the country. To ensure that everyone is safe out on the water, we will be out to assist in educating operators and passengers on the dangers associated with boating while impaired," said Paige Pearson, DWR Public Information Officer. "We also will be reminding them of other safe boating practices, such as wearing a life jacket and enrolling in a boater education course.
"DWR wants everyone to have a great end to the summer on the water, and to do that, boaters must remain sober and alert while underway."
Safety tips
Scout the river and know the location of hazards. Talk with boaters who are familiar with the river to gain additional knowledge.
Boat with experienced, responsible boaters and learn from them.
Watch for a smooth horizon line where the stream meets the sky. This potentially indicates the presence of a dam.
Look out for concrete retaining walls which are part of the dam structure and easier to spot.
Portage around all dams.  When portaging, re-enter the river at a point well downstream of the boil.
To learn more about boating laws in Virginia and information on boating, boating education and water safety, visit dwr.virginia.gov/boating.