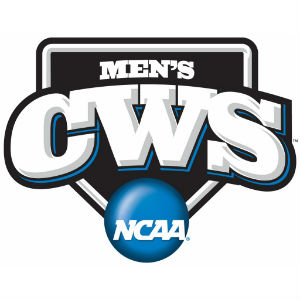 THE MODERATOR: Coach, would you have an opening statement for us?
COACH O'CONNOR: Yeah, wow, that was a heck of a baseball game. I mean, both teams really fought and battled. Just really proud of our guys. Waddell gives up the two runs in the second inning, and then continues to fight and make some good adjustments and gives us seven strong innings. Everybody we brought out of the pen did a nice job.
You know, there was kind of a little bit of a lull in the game there from about the 9th until the 15th, but I don't know. I mean, you've got to string hits together. You've got to find a break in this world series these days, and it's just they're just tough to win, and I'm just really proud of our guys that we found a way. We threw everything we had at them. You know, Howard and Mayberry and Lewicki. I felt that this game, the 1-0 game to go 2-0 is really important, and it gives you an extra day's rest. You don't have to play again until Friday, and obviously you have the upper hand.
I know the two teams still in our bracket are not going to go away, but just really proud of our club. They've grinded all year, and today was another great example of that.
Q. Nick, when you're in one of those duels like that with Ferrell, two of the best arms in the country in the middle of the game going extra innings, how much do you enjoy that? How much did you have the adrenaline going at that point?
NICK HOWARD: Definitely. Extra inning game, my goal was just to go out there and attack the first guy. If I did that, their chances of scoring would definitely go down, so I was definitely focused on that first guy. But that was a great — a lot of adrenaline, and I think everybody was running off adrenaline by the end of the game.
Q. Daniel, take us through that last at-bat. Obviously, it was an up-and-down day for you early on. There were the errors, but to come back, kind of what was your approach there and kind of just take us through it?
DANIEL PINERO: Coach Mac put the bunt sign down, and I missed twice, two curveballs. Then I just went into a two-strike approach kind of, and he threw me another curveball, and I just stayed back and put it in the air and got the job done.
Q. Nick, what were your conversations like with the coaches after inning 1, after inning 2, after inning 3? I assume you wanted to stay in there, but what did you think your limit was?
NICK HOWARD: At that point, I'm not thinking about it. As long as my number keeps getting called I was going to go out there and throw strikes and do the job. But there wasn't very much conversation going on between innings.
Q. Branden, Daniel when you see Irving hit a ball over a guy's head, don't see a whole lot of that in this ballpark and in this game, how much of that electrify the dugout? Did that get the guys going there?
BRANDEN COGSWELL: Yeah, I think that was our break. We've been battling for the six innings after the ninth inning, and for Irving to get a ball over the left-fielder's head, we knew we had to take advantage of that. So kind of all our approaches kind of changed at that split second, and we knew we had to execute and get the job done for the team.
Q. Brian, you're 0 for 15 in extra innings until he leads off that 15th with that hit. Of all people to have the longest hit in the ballpark today, it was Nate Irving, what's that say about him? He's had an interesting game, and now he's back, and he's been huge for your pitching staff all year. What did that do for you guys?
COACH O'CONNOR: Well, first it gave us a chance to win the game, but we just needed somebody to step up at that point. When you're in an extra inning game and you're facing the pitching like we're facing, it's great to see Nate clutch up. He's gotten so many big hits in his three years here. For him to drive a ball over the left-fielder's head, I didn't know if anybody was going to be able to do that on either ballclub tonight. But fortunately he got it up enough, and he must have squared it up really, really good to hit it out there.
Q. Was there a moment where it was kind of surreal just going through inning after inning? They played take me out to the ballgame a second time. I mean, what was going through your heads as you're going through this game that almost was the longest in College world series history?
COACH O'CONNOR: Well, I can say that I was hoping the next time they played it, they played take me to bed. I mean, I can't speak for these guys, but they were into it, and they were, like I said, just trying to find a way. You look at the pitching on both sides that was being thrown out there, there are some pretty special arms that guys can really pitch. It was just a matter of somebody finding a break, but a five-hour game is quite a long one.
Q. What was it like going through that? Was there a moment for you where you sort of were like I can't believe I'm in a game like is this?
COACH O'CONNOR: Yeah, running out there every inning, I kind of got a little tired, but just kept with it, our whole team did too. Our pitching staff did an incredible job, our team, we grind and that's what we did today.
Q. Brian, I believe you made the switch to Lewicki on a 1-1 count, what went into that?
COACH O'CONNOR: I tell you what went into it, the leadoff guy got on, and I didn't think that they would bunt Suiter. I think that's how you pronounce his name. Whit was getting some pitches up in the zone. He had done a nice job, and he was leaving some sliders up in the zone. Quite frankly, I thought they would hit-and-run, so I wanted to get a fresh arm in there to hopefully give us the best chance, and I just didn't want to let it go any further.
Q. How many times a year do you change in the middle of a count like that?
COACH O'CONNOR: Very rarely. But it was just kind of a gut thing that I just didn't feel like they bunt — it seems like everybody with no outs and runner at first bunts in this ballpark. But I just felt like they were going to bunt, and I wanted to make a switch because one move, one decision, one move in a game like this can be the difference whether you win or lose the ballgame.