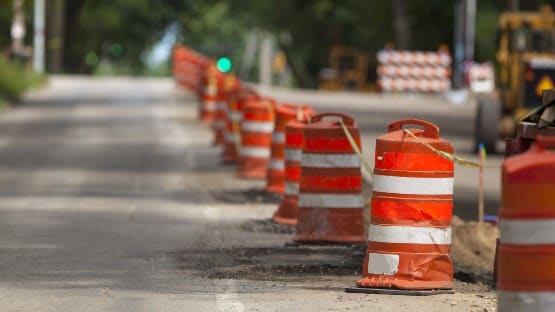 Widening of Route 262 (Woodrow Wilson Parkway) in Augusta County near Staunton will begin Monday, August 14, 2023.
Two additional travel lanes will be constructed and provide motorists with two northbound lanes and two southbound lanes between the interchanges with Route 613 (Old Greenville Road) and Route 252 (Middlebrook Avenue).
Two new northbound travel lanes will be built parallel to the existing road, which currently has a single lane of traffic in each direction between Routes 613 and 252. After construction, northbound will use the new lanes and southbound traffic will use the old lanes.
The widening project will enhance safety and improve traffic flow by extending the divided highway portion of Route 262 northward and by providing a full acceleration lane for motorists who enter Route 262 southbound from the Route 252 interchange.
During the project, the northbound right shoulder of Route 262 will be closed. Northbound and southbound traffic should be alert for traffic lane shifts and occasional single-lane closures during the later stages of construction.
The Virginia Department of Transportation awarded a $2,835,313.00 construction contract to A&J Development and Excavation Inc. of Mount Crawford on July 27, 2023. Completion of the project is expected by May 24, 2024.
All work is weather permitting.