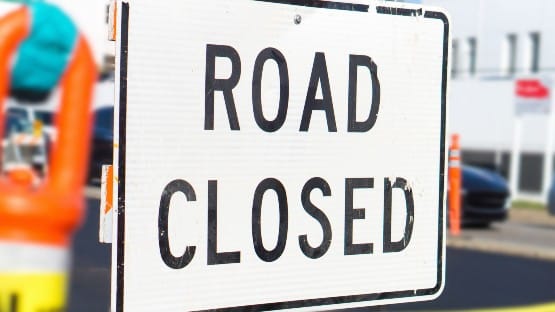 Overnight single-lane closures on northbound and southbound Interstate 81 are necessary between mile markers 298 and 300 in Warren County.
The lane closures are scheduled from 8 p.m. to 7 a.m. Monday through Wednesday nights, July 24 to 26, 2023 for a bridge replacement project. Contractors will position cranes and install concrete beams for a new southbound bridge over Route 840 (Water Plant Road), just south of I-81 exit 300, the junction with I-66.
Drivers should remain alert for flagger traffic control on Route 840 in the area of the I-81 overpass bridges. The junction of I-81 and I-66 is a congested area, so motorists should use extra caution traveling through the work zone.
Northbound and southbound shoulder closures will also be necessary throughout the project and the work zone speed limit is 55 mph.
The Commonwealth Transportation Board awarded a $7,140,300 contract to Triton Construction Inc. of Virginia, located in St. Albans, W.Va. in May 2022. Completion is scheduled in November 2024.
The project, funded by Virginia's SMART SCALE program, is designed to reduce congestion and enhance safety by making improvements to I-81 exit 300, including a wider southbound bridge and an extended on-ramp from I-66.
Details of the lane closures are as follows:
On Monday night, July 24, the northbound and southbound I-81 left lanes will be closed.
On Tuesday night, July 25, the southbound I-81 left lane will be closed.
On Wednesday night, July 26, the northbound and southbound I-81 left lanes will be closed.
All work is weather permitting.