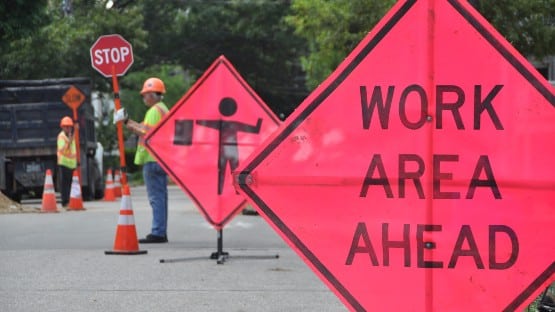 Overnight traffic restrictions are necessary tonight and tomorrow night at the junction of Interstates 81 and 66 near the Warren-Frederick county line.
Contractors for the Virginia Department of Transportation will work on repairs on the I-81 bridge over Route 840 (Water Plant Road) on the nights of August 23 and 24, 2023.
Between 9 p.m. and 7 a.m. both nights, the I-81 southbound left lane will be closed near mile marker 300, and the ramp from I-66 westbound to I-81 southbound will be closed.
Motorists will be directed to detour onto I-81 northbound then take exit 302 (Middletown) where the on-ramp to I-81 southbound is accessible.
The interchange of I-81 and I-66 is a congested area with an ongoing construction project that has a work-zone speed limit of 55 miles an hour.
Motorists are advised to remain alert and expect delays. All work is weather permitting.