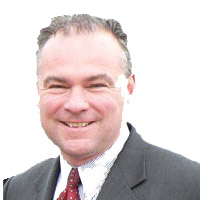 In response to today's comprehensive Department of Defense (DoD) Report to the President on Sexual Assault Prevention and Response, U.S. Senator Tim Kaine, a member of the Senate Armed Services Committee and Subcommittee on Personnel, noted the important steps that have been taken towards eliminating sexual assault within the military, but stressed that lawmakers, military leaders and servicemembers must continue embracing reform to combat these crimes.
"The efforts of the Department of Defense and Congress have resulted in a notable increase in reporting of sexual assaults and a decrease in the number of sexual assault cases, however our work isn't done," said Kaine.  "We must ensure the culture within the military supports, protects and empowers survivors and that perpetrators of these heinous crimes are put behind bars."
DoD's report indicates a 27% reduction in incidents of sexual assault from 26,000 in FY2012 to 19,000 in FY2014.  In addition, the report shows a 50% increase in reporting of these crimes, from 1 in 10 in FY2012 to 1 in 4 in FY2014, which could reflect increasing confidence in the military justice system from sexual assault survivors. However, a majority of survivors indicated retaliation for reporting, showing the pressing need to do more to combat social and professional retaliation against sexual assault survivors.  In 2013, Kaine and U.S. Senator Mark Warner took steps to begin to address this issue by introducing the Military Whistleblower Protection Act, provisions of which were included in the 2014 defense bill.
Since taking office, Kaine has voted to take broad steps to protect and empower survivors of military sexual assault, increase reporting, and hold perpetrators accountable. As a member of the Senate Armed Services Committee, Kaine strongly supported reforms included in the 2015 defense bill to improve policies for prosecuting sexual assault in the military, including measures to eliminate the "good soldier" defense for servicemembers accused of assault under most circumstances and many other important provisions. Kaine was also a strong supporter of the bipartisan Victims Protection Act that passed the Senate unanimously in March 2014, key provisions of which are on track to be included in the 2015 defense bill.
During the markup of the 2014 defense bill, Kaine strongly supported 36 historic provisions to tackle sexual assault in the military, including reforms to provide survivors their own independent legal counsel, strip commanders of their ability to overturn jury convictions, install civilian review of decisions to not prosecute cases, make it a crime to retaliate against survivors who report a sexual assault, eliminate the statute of limitations in these cases, and many others.